Rojo Pacific Achieves Silver for PVC Stewardship
Rojo Pacific Achieves Silver for PVC Stewardship
27th Jul 17
Industry supplier Rojo Pacific has been awarded Silver for PVC Stewardship by the Vinyl Council of Australia, marking yet another milestone in the company's ongoing push for more sustainable, responsible business.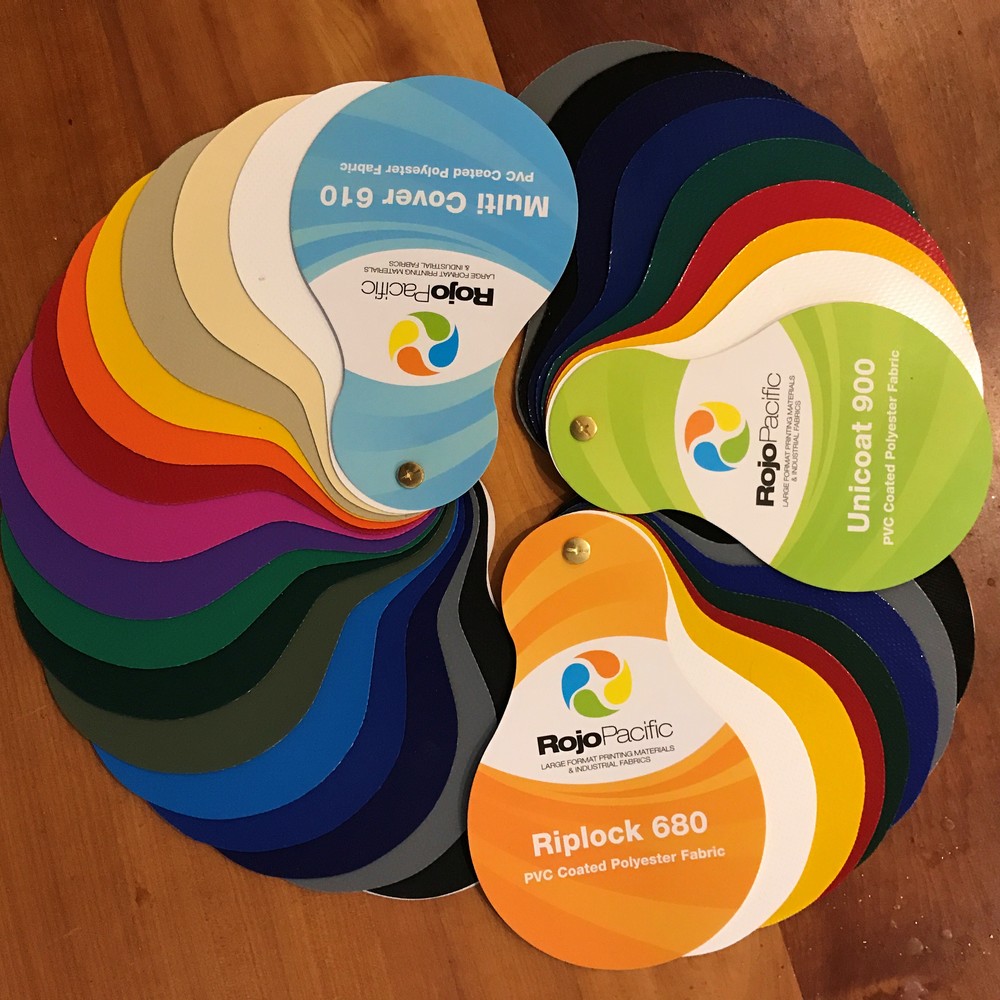 ​
Rojo Pacific supplies a range of products using PVC, including these new industrial fabrics.
The Silver award, up from Bronze status last year, was notified in a letter from the Council, which noted that Rojo Pacific reported 82% compliance with the sustainability benchmarks for 2016. Managing Director John Wright says this result is good…but just a step in an ongoing process, which began some five years ago.
"Our involvement in the VCA really came about after an in-depth analysis of our own corporate philosophy and approach, which led to a conscious decision for us to 'choose to be better'," Wright says. "As well as choosing quality products which offer higher performance and reliability to our customers, that also involved the important areas of corporate social responsibility and environmental sustainability."
Since 2012, Rojo Pacific has been a Signatory to the VCA's PVC Stewardship Program, under which companies commit to meet measurable targets and obligations that reduce the environmental footprint of PVC products in Australia. Taking action in this area Wright says, has not only impacted on the company's choice of new products, but has seen Rojo take a greater role in working with current suppliers to improve existing product lines, and also contribute to important industry initiatives.
Andrew Marrs, Rojo's delegated representative to the Vinyl Council, sits on the VCA-led team tasked with developing an Industry Recycling Strategy and says the taskforce has been making real progress with initiatives to recycle the 500 tonnes or more of advertising billboard skins which go to landfill in Australia each year, achieving critical breakthrough results and some 'world firsts' with the positive support of industry.
"Because they are made of two polymers – vinyl coating over woven polyester – there's a real challenge involved in separating and reprocessing billboard skins," Marr's explains. "The VCA and Outdoor Media Association are fostering industry-wide engagement on this issue, with a grant from the NSW Environment Trust through the NSW EPA's Waste Less, Recycle More initiative and the help of skilled researchers, designers and PVC converters and manufacturers.
"Funded trials, research and testing has already led to two innovative Australian mechanical recycling technologies, the design of some promising prototypes for products that take advantage of the features of the reclaimed materials, including highway sound barriers, children's toys, safety mats and packaging, and 'world first' trials with 3D printing.
"Perhaps most importantly, the progress we are making on billboard skins may well be able to be applied to other coated fabrics, helping to further reduce environmental impacts," Marrs concludes.
Wright says the company has also learned an enormous amount through their involvement, which has been applied to Rojo's wider business.
"It's gratifying to see the results of the decisions and actions we've taken reflected in the regular audits our involvement requires and, of course, in achievements like this benchmark Silver award," he says. "While Silver is great, there are still some things we know we can do better, and we're actively working with the Council and our partners to address the remaining areas where improvements can be made.
In the notification letter, Laveen Dhillon, PVC Stewardship Manager at the VCA, thanked Rojo for their involvement in the Council's efforts to meet sustainability commitments.
"The Annual Progress Report which came out of the Council's 2016 PVC Stewardship Annual Progress Reporting for the Australian vinyl industry lends credibility to these efforts and provides feedback to our Signatories on their specific performance and benchmarks," Dhillon explained, adding that the Council provides resources to help businesses address relevant commitments through one-on-one reviews, site visits, discussions, case studies and other resources.
"Continuous improvement is what gives the Program its credibility, so we would like to see all Signatories demonstrate progress and move towards full compliance," she added.
Rojo Pacific supplies a range of PVC products including banner vinyls, graphic films and industrial fabrics, as well as a range of other media for the wide-format print, sign and display sector.