Rojo's New SupaCling® Flexi Launches at PacPrint
Rojo's New SupaCling® Flexi Launches at PacPrint
8th Jun 17
A new, easy-install option in cling film landed at Rojo Pacific's national warehouse in Melbourne just in time for PacPrint 2017, and Managing Director John Wright is already predicting it could be their most popular cling film ever.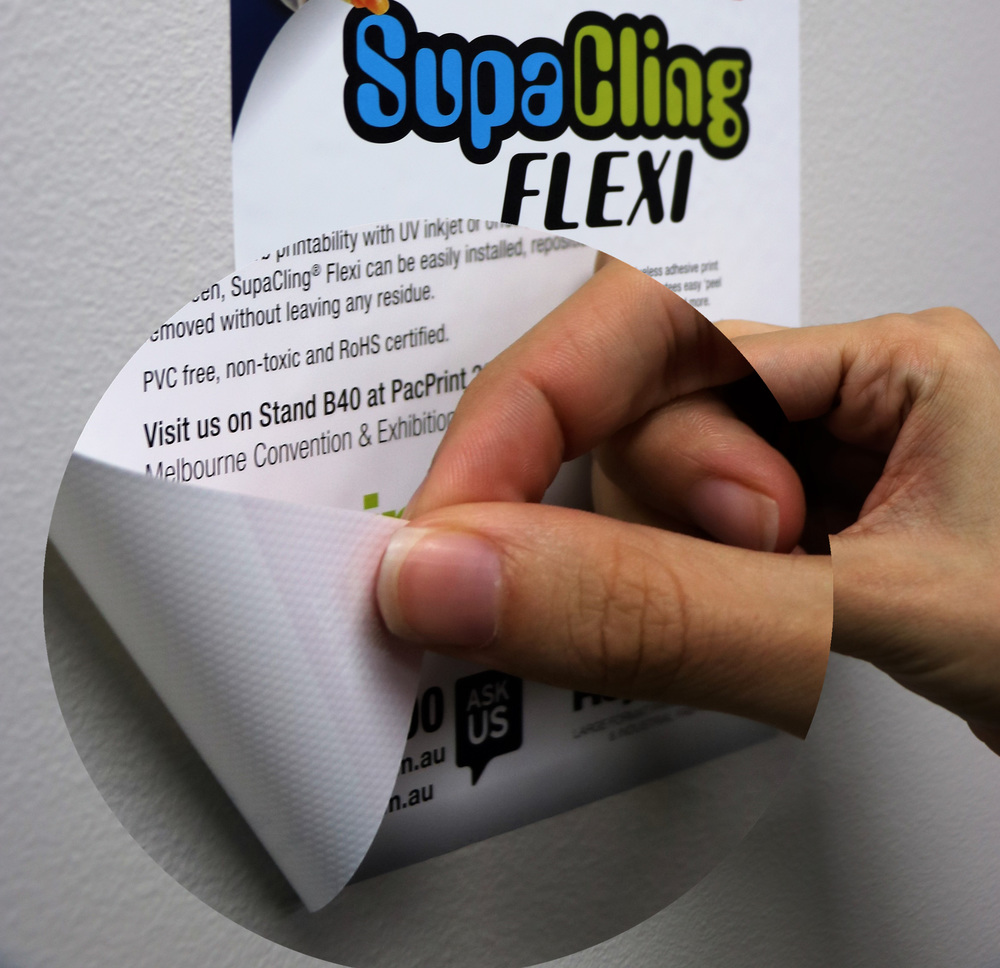 SupaCling® Flexi is a PVC-free, matte white film which is the latest in the company's popular SupaCling® range, which also features 'Ultra' in both matte white and optically clear. The new Flexi film offers the same glue-less application and residue-free removal as its stablemates, but with even easier installation and broader application.
"The difference between SupaCling® Flexi and the Ultra products is the structure of the cling backing, which features patented silicone 'dot' technology rather than a flat, all-over application of silicone," Wright explains.
"This makes it super easy to install, as it doesn't trap air or bubble so it doesn't need to be squeegeed - you can just smooth it on by hand. Plus, as its name suggests, it adheres to a much wider range of surfaces from glass and ultra-smooth finishes, to timber, vinyl and plasterboard, so it can be applied to windows, display cabinets, walls, doors, floors and more. We've even stuck it to our paper-lined display board from KATZ, with great success.
"Most importantly, all the products in the SupaCling® range use silicone cling technology, rather than glue, so they remove without any residue at the end of the decal's lifespan.
"We're already seeing interest in SupaCling® Flexi for a broad range of applications, from seasonal promotions and short-term signage, to floor and wall decals, interchangeable pricing, cool room and fridge decals, removable printed wall decorations and exhibition collateral."
SupaCling® Flexi is available for order now following its formal launch alongside Rojo Pacific's full range of wide-format media solutions on Stand B40 at PacPrint 2017 in May.